Welcome to Ida Abbott Consulting
where we focus on mentoring and sponsorship to help employers develop and retain legal talent, help individuals accelerate their careers, and help partners and law firms plan for leadership and retirement transitions.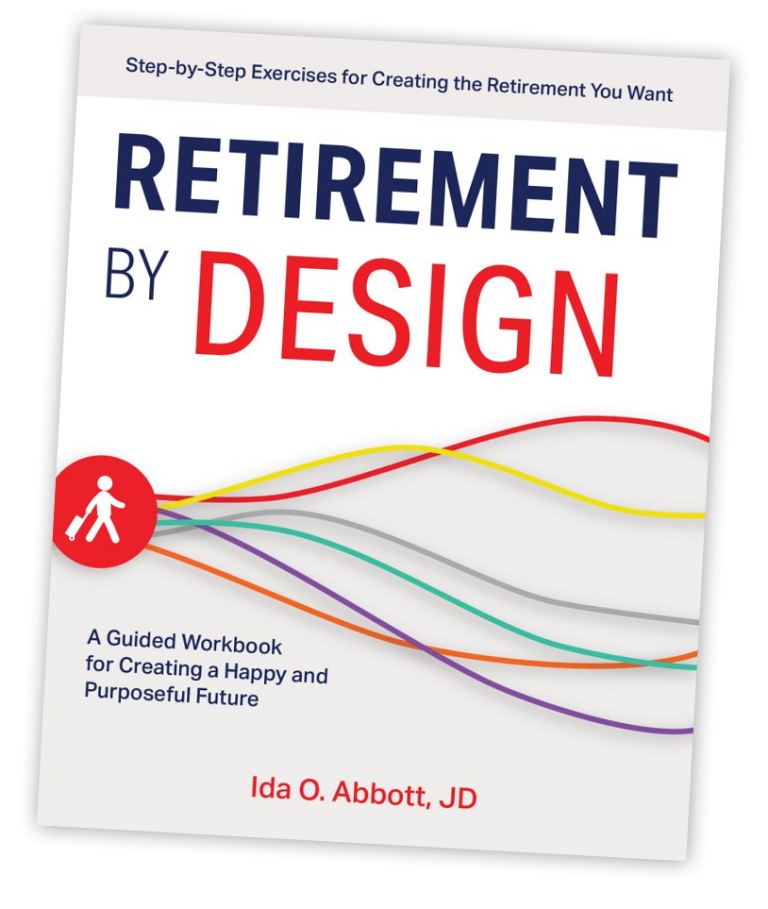 Retirement By Design named one of The Wall Street Journal's
"Best Books About Aging and Retirement of 2020"
Services
Consulting, personal mentoring and coaching, sponsorship promotion, training and speaking
Focus on Mentoring
Building relationships that support professional development, career success, diversity, leadership and retirement
Retirement Transitions
Helping organizations and individuals prepare for retirement of senior talent
I have known Ida for well over 30 years as a friend and colleague and have always valued her opinion and enjoyed her company.  In the last few years, however, I have gotten to know Ida in her role as an advisor and counselor on issues relating to women's advancement and retention and on career transitions.  Her insight and skill in these roles is nearly unequaled by others'.  She is wise and listens carefully and without judgment.  She does not hesitate to call things as she sees them but does so in a supportive way.  Her knowledge about professional service firms is very current and she possesses a great breadth of experience she can draw upon.
-- Meryl Macklin, Partner, Bryan Cave Leighton Paisner LLP