Welcome to Ida Abbott Consulting
where we focus on mentoring and sponsorship to help employers develop and retain legal talent, help individuals accelerate their careers, and help partners and law firms plan for leadership and retirement transitions.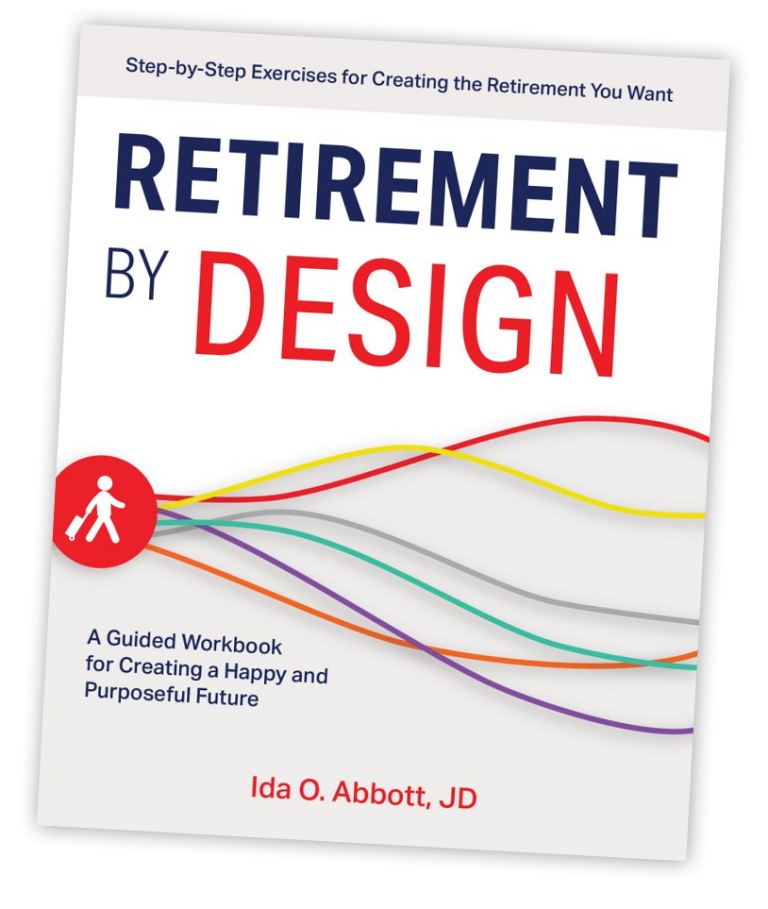 Retirement By Design named one of The Wall Street Journal's
"Best Books About Aging and Retirement of 2020"
Services
Consulting, personal mentoring and coaching, sponsorship promotion, training and speaking
Focus on Mentoring
Building relationships that support professional development, career success, diversity, leadership and retirement
Retirement Transitions
Helping organizations and individuals prepare for retirement of senior talent
Without hesitation, I entrusted Ida with my mentoring and talent development needs at a large international firm and a smaller NY-based firm.  Due to her broad depth of knowledge, she helped me roll out programs that were well received, have ongoing benefits and continue to grow with the needs of our attorneys.  Ida understands the nature of law firms; she listens to us, hears what is unique to our firm, and works with us to tailor programs that succeed in our firm.  Whenever I talk to Ida, she has a new, exciting idea on her mind.