Welcome to Ida Abbott Consulting
where we focus on mentoring and sponsorship to help employers develop and retain legal talent, help individuals accelerate their careers, and help partners and law firms plan for leadership and retirement transitions.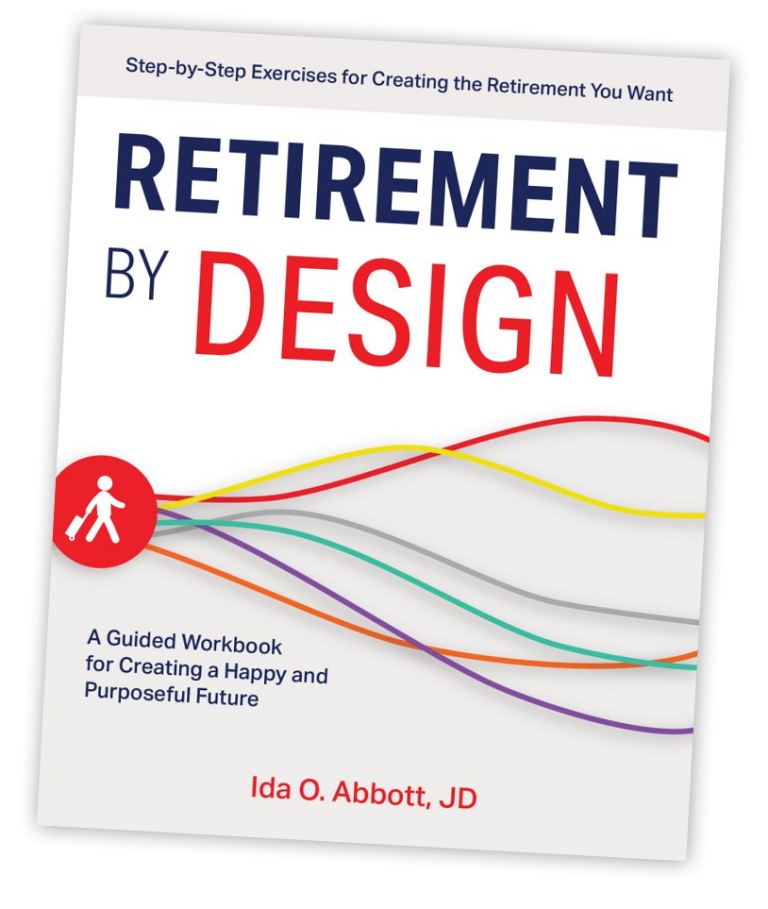 Retirement By Design named one of The Wall Street Journal's
"Best Books About Aging and Retirement of 2020"
Services
Consulting, personal mentoring and coaching, sponsorship promotion, training and speaking
Focus on Mentoring
Building relationships that support professional development, career success, diversity, leadership and retirement
Retirement Transitions
Helping organizations and individuals prepare for retirement of senior talent
Stroock owes its successful mentoring program in large part to Ida Abbott.  She was so generous with her time in consulting with us during the organizing process.  And then she ran an extremely popular seminar, sensitizing both mentors and mentees as to the overall goals of the program, and the details of how to make the relationship work.
-- Burt Lipshie, Stroock & Stroock & Lavan