Welcome to Ida Abbott Consulting
where we focus on mentoring and sponsorship to help employers develop and retain legal talent, help individuals accelerate their careers, and help partners and law firms plan for leadership and retirement transitions.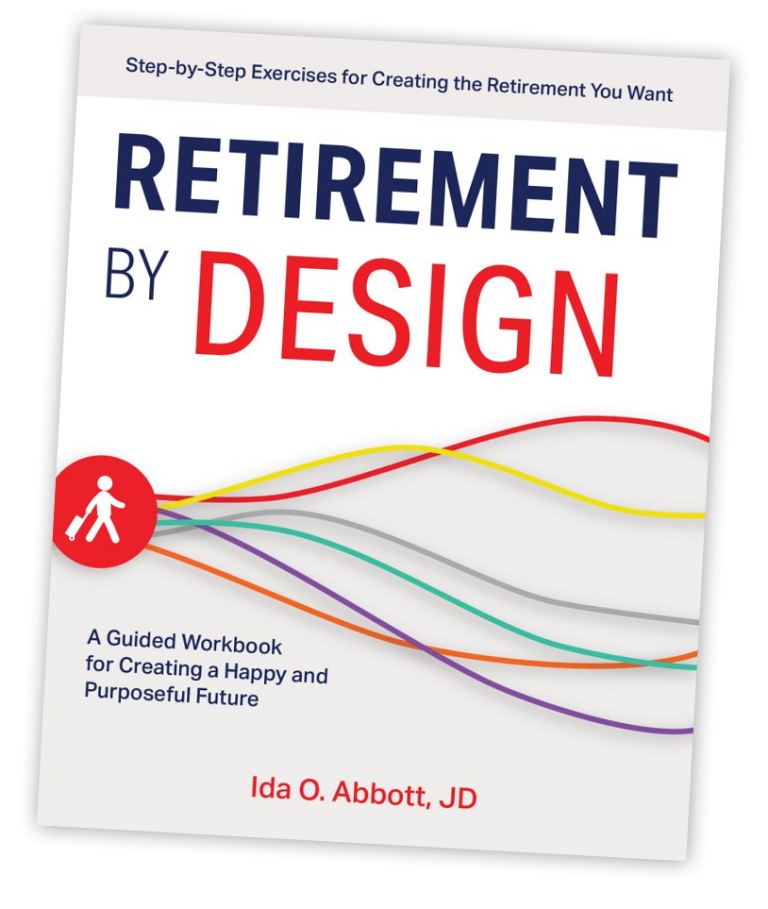 Retirement By Design named one of The Wall Street Journal's
"Best Books About Aging and Retirement of 2020"
Services
Consulting, personal mentoring and coaching, sponsorship promotion, training and speaking
Focus on Mentoring
Building relationships that support professional development, career success, diversity, leadership and retirement
Retirement Transitions
Helping organizations and individuals prepare for retirement of senior talent
Ida Abbott was the first person we turned to when we began to design our mentoring programs, and we relied on her from the early, conceptual stages all the way through the implementation and maintenance phases.  We all read her book a million times and referred to it fondly as the "Mentoring Bible."  My copy of the book looks plenty worse for the wear—each page is heavily highlighted and my notes and comments appear in practically every margin.  It's so battered that I can't even lend it out anymore, so we had to buy another copy for other members of the department to use!
-- Milana Rossi, Sullivan & Cromwell