Welcome to Ida Abbott Consulting
where we focus on mentoring and sponsorship to help employers develop and retain legal talent, help individuals accelerate their careers, and help partners and law firms plan for leadership and retirement transitions.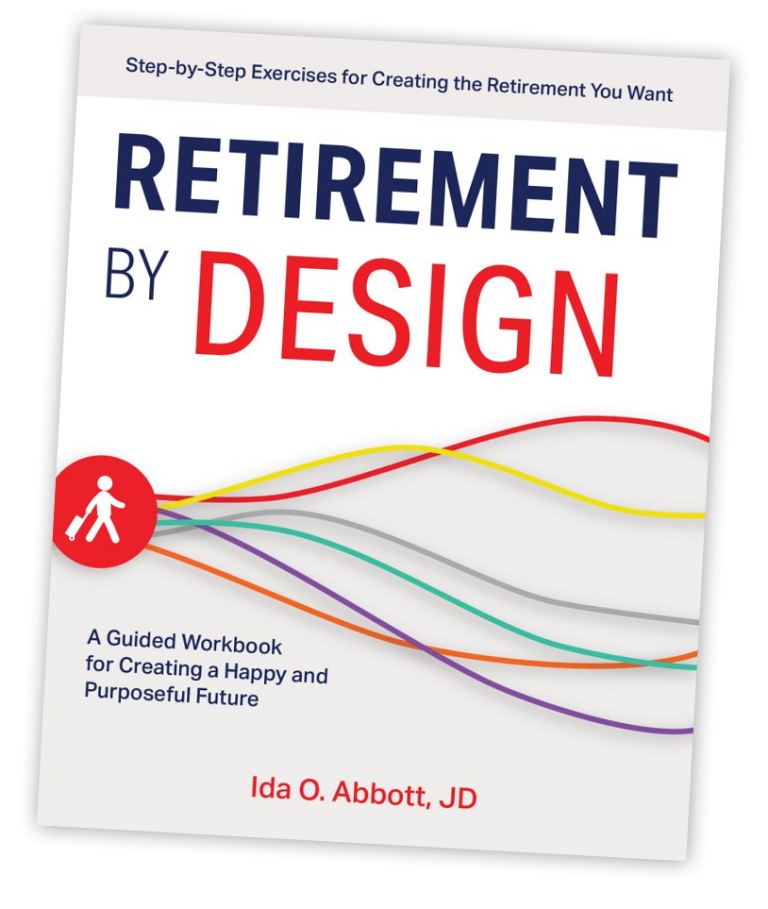 Retirement By Design named one of The Wall Street Journal's
"Best Books About Aging and Retirement of 2020"
Services
Consulting, personal mentoring and coaching, sponsorship promotion, training and speaking
Focus on Mentoring
Building relationships that support professional development, career success, diversity, leadership and retirement
Retirement Transitions
Helping organizations and individuals prepare for retirement of senior talent
Ida was the keynote presenter and the facilitator for Holland & Hart's Women's Forum, which included almost 100 of our women attorneys, as well as many men who are actively involved in the leadership of the firm.  Ida did a great job of engaging the men in the audience, as well as all of the women, who are at very different stages in their lives and careers.  Her presentation was factual and very down-to-earth, and while she was clear on the hard facts of where women stand in our profession, she  avoided the judgmental tone that would have made the men in the room stop listening immediately.  Her skills as the facilitator of our group discussions helped us to focus on a list of next steps and action items.  It was an empowering day for many of the women who participated, and Ida played a large role in making that happen.
-- Liz Sharrer, Holland & Hart