Welcome to Ida Abbott Consulting
where we focus on mentoring and sponsorship to help employers develop and retain legal talent, help individuals accelerate their careers, and help partners and law firms plan for leadership and retirement transitions.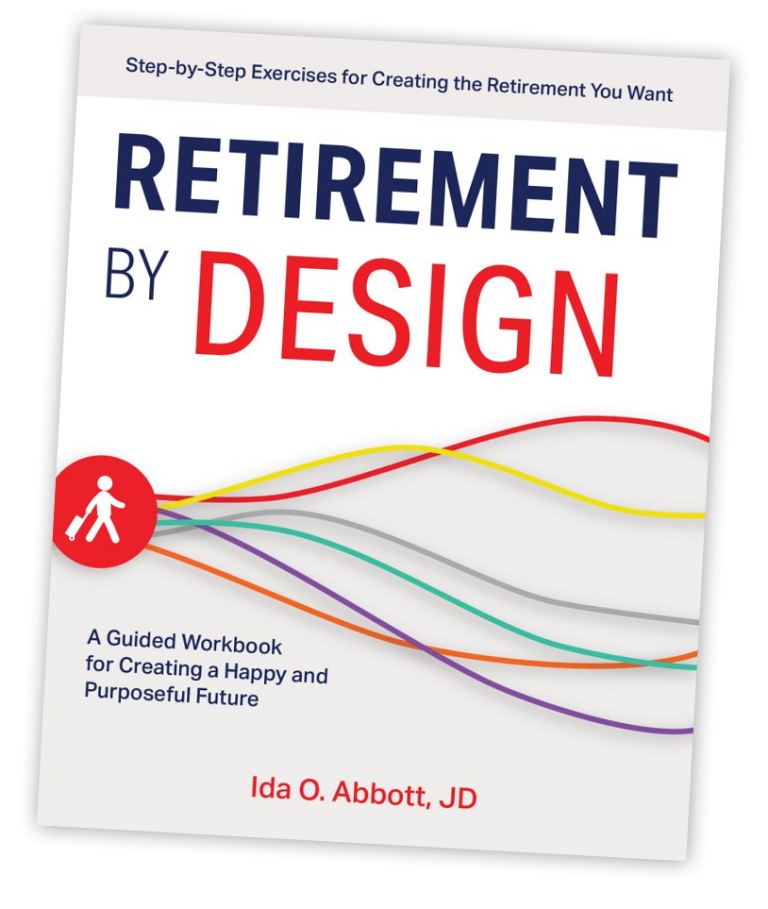 Retirement By Design named one of The Wall Street Journal's
"Best Books About Aging and Retirement of 2020"
Services
Consulting, personal mentoring and coaching, sponsorship promotion, training and speaking
Focus on Mentoring
Building relationships that support professional development, career success, diversity, leadership and retirement
Retirement Transitions
Helping organizations and individuals prepare for retirement of senior talent
I have had the pleasure of knowing Ida for a number years, initially through her thought-leadership in attorney career development and the advancement of women in the legal profession. She has been a mentor, sponsor, collaborator, role-model, and friend through all of my career transitions. Ida has always been at the forefront of efforts to manage, develop and retain talent and I am continually inspired by her vision, the innovative programming she designs and the inventive (yet practical) strategies she implements for her clients.
-- J. Kelly Hoey, Author of Build Your Dream Network