Welcome to Ida Abbott Consulting
where we focus on mentoring and sponsorship to help employers develop and retain legal talent, help individuals accelerate their careers, and help partners and law firms plan for leadership and retirement transitions.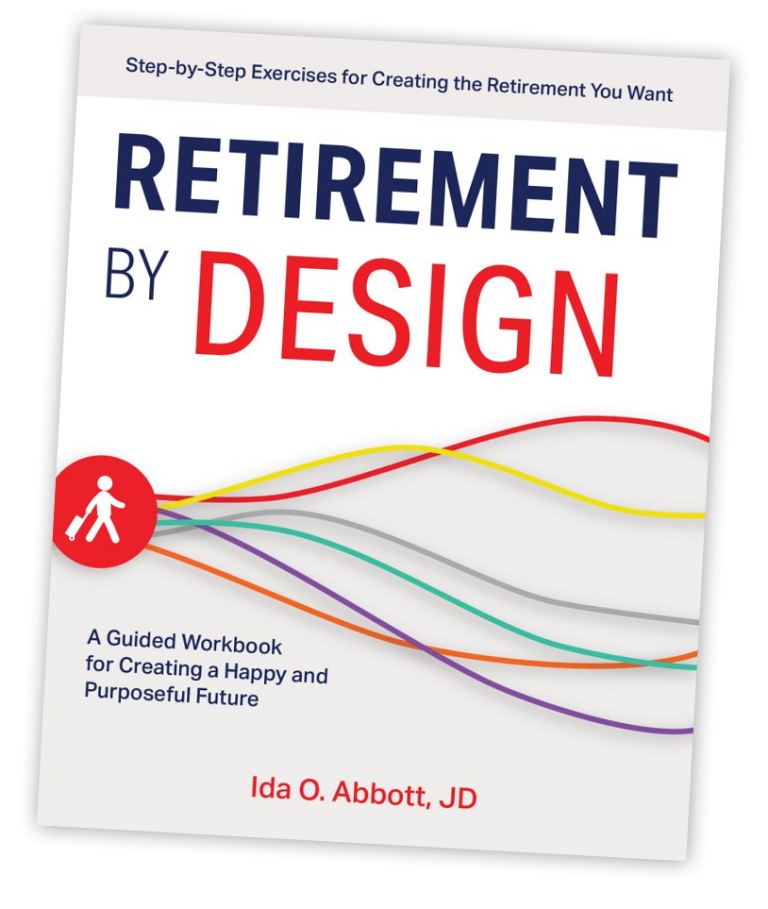 Retirement By Design named one of The Wall Street Journal's
"Best Books About Aging and Retirement of 2020"
Services
Consulting, personal mentoring and coaching, sponsorship promotion, training and speaking
Focus on Mentoring
Building relationships that support professional development, career success, diversity, leadership and retirement
Retirement Transitions
Helping organizations and individuals prepare for retirement of senior talent
Ida was a strategic thinker and intentional about how women can be serious professionals and mothers long before it was fashionable. She was both pragmatic and progressive, about as difficult a balance as work and motherhood sometimes can be. Well grounded in both her career and her family, she was still available to younger women, like myself, coming into the legal profession. I found her an ideal mentor and model when I first began practice in San Francisco many years ago and I am delighted to find that her long experience and wisdom is now available to so many more women through her books, programs and consulting practice.
-- Cheryl Poinsette Brown