Welcome to Ida Abbott Consulting
where we focus on mentoring and sponsorship to help employers develop and retain legal talent, help individuals accelerate their careers, and help partners and law firms plan for leadership and retirement transitions.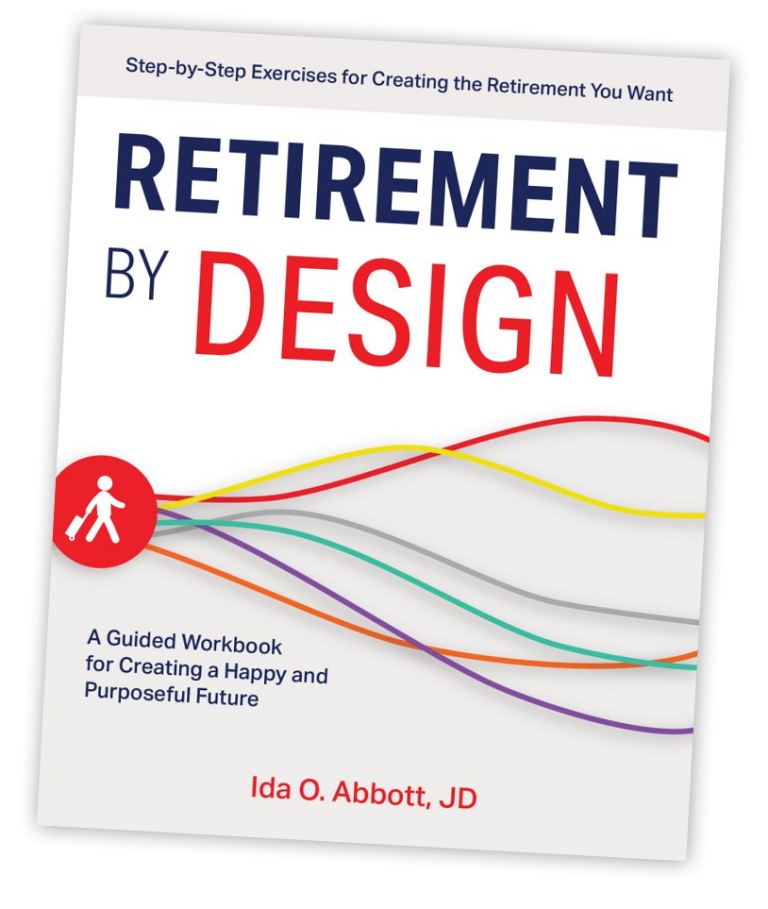 Retirement By Design named one of The Wall Street Journal's
"Best Books About Aging and Retirement of 2020"
Services
Consulting, personal mentoring and coaching, sponsorship promotion, training and speaking
Focus on Mentoring
Building relationships that support professional development, career success, diversity, leadership and retirement
Retirement Transitions
Helping organizations and individuals prepare for retirement of senior talent
I was a litigator and trial attorney for 34 years, most recently as a partner with McDermott Will & Emery in its Silicon Valley office. I now train and coach lawyers. Ida was instrumental in helping me chart my post-law-practice career plan and with identifying, addressing, and navigating important transition issues. Her sage guidance derives from years of helping and guiding lawyers and from her deep understanding and knowledge of the legal services industry. I highly recommend Ida for any lawyer contemplating or in the process of ending his/her law practice and transitioning to a new chapter. Her assistance will prove invaluable.
-- Dave Dolkas, formerly with McDermott Will & Emery, now Dave Dolkas Teaching and Coaching