Welcome to Ida Abbott Consulting
where we focus on mentoring and sponsorship to help employers develop and retain legal talent, help individuals accelerate their careers, and help partners and law firms plan for leadership and retirement transitions.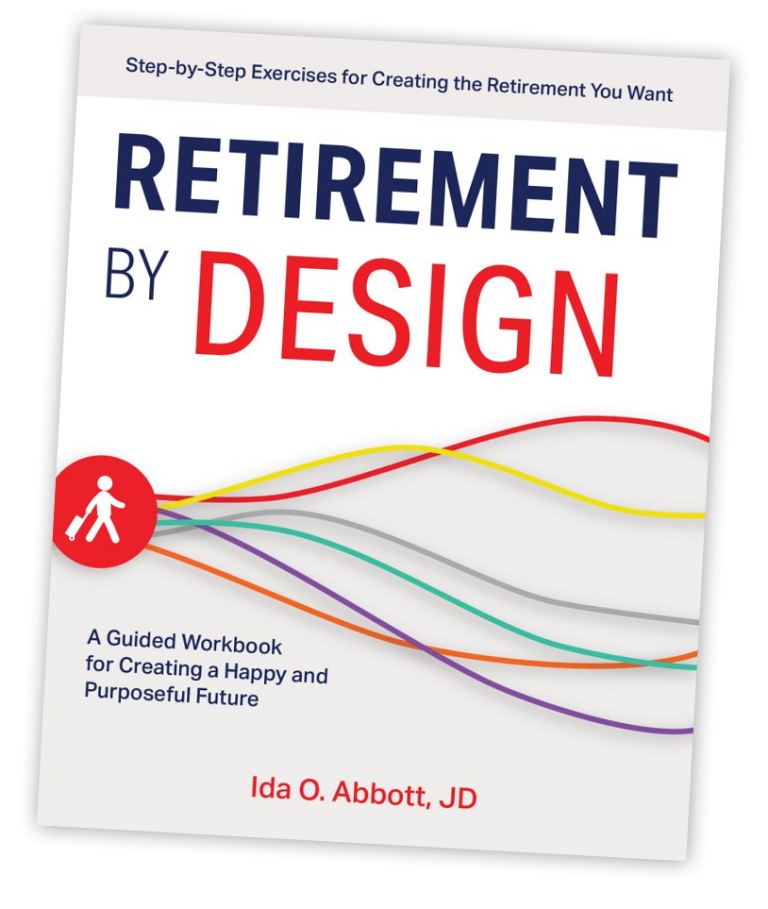 Retirement By Design named one of The Wall Street Journal's
"Best Books About Aging and Retirement of 2020"
Services
Consulting, personal mentoring and coaching, sponsorship promotion, training and speaking
Focus on Mentoring
Building relationships that support professional development, career success, diversity, leadership and retirement
Retirement Transitions
Helping organizations and individuals prepare for retirement of senior talent
Based on her inside knowledge of how law firms and the legal industry works, Ida can bring out the best in an organization. Ida spent the time to get to know our law firm and our people and worked closely with us to develop a program we could roll out nationally to challenge men to champion women in our workplace. Her work has had long-reaching effects, inspiring our attorneys to develop their own programs long after her presentation.As a public speaker, Ida is poised and her voice is powerful and reflects her experience as a senior lawyer and a coach. The ideas she brought in her interactive presentations have changed our firm's vocabulary around inclusion and our belief in what we are capable of accomplishing.
-- Brian Wong, Executive Partner for Diversity and Inclusion, Pillsbury Winthrop Shaw Pittman LLP