Welcome to Ida Abbott Consulting
where we focus on mentoring and sponsorship to help employers develop and retain legal talent, help individuals accelerate their careers, and help partners and law firms plan for leadership and retirement transitions.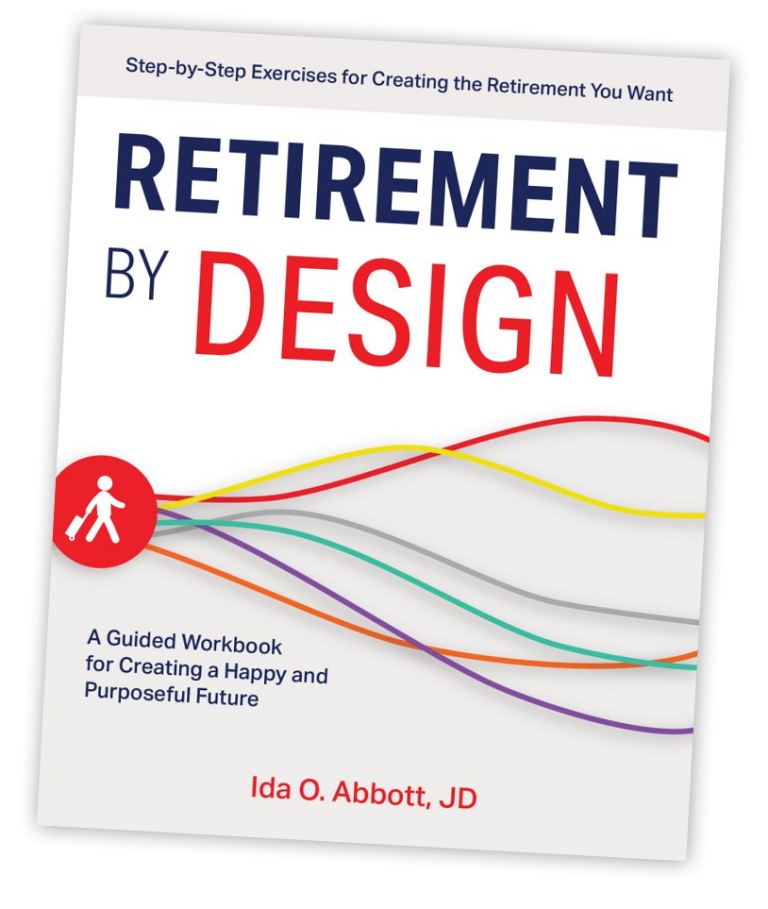 Retirement By Design named one of The Wall Street Journal's
"Best Books About Aging and Retirement of 2020"
Services
Consulting, personal mentoring and coaching, sponsorship promotion, training and speaking
Focus on Mentoring
Building relationships that support professional development, career success, diversity, leadership and retirement
Retirement Transitions
Helping organizations and individuals prepare for retirement of senior talent
It was an absolute pleasure to work with Ida at the International Bar Association conference in Buenos Aires this year. As session Chair, she created a relaxed atmosphere in which all the participants were excited to participate in the activities we had planned for them. In her own presentation she imparted a wealth of information and ideas about setting up and developing training programs in law firms, based on her own extensive experience. I highly recommend Ida as a conference speaker.
-- Shelley Dunstone, Owner, Legal Circles