Welcome to Ida Abbott Consulting
where we focus on mentoring and sponsorship to help employers develop and retain legal talent, help individuals accelerate their careers, and help partners and law firms plan for leadership and retirement transitions.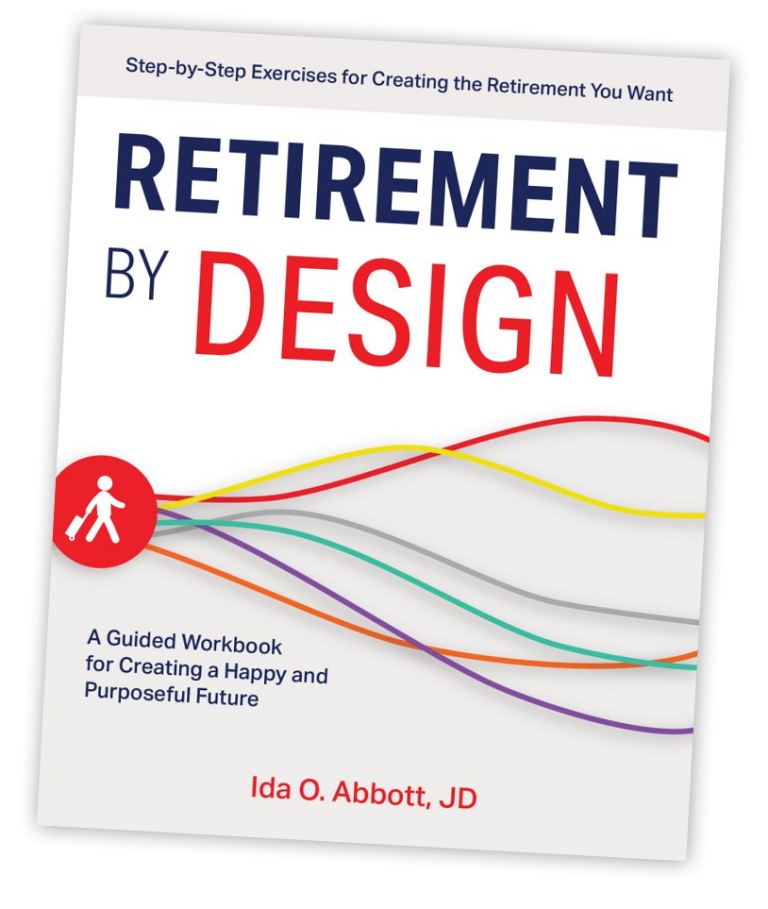 Retirement By Design named one of The Wall Street Journal's
"Best Books About Aging and Retirement of 2020"
Services
Consulting, personal mentoring and coaching, sponsorship promotion, training and speaking
Focus on Mentoring
Building relationships that support professional development, career success, diversity, leadership and retirement
Retirement Transitions
Helping organizations and individuals prepare for retirement of senior talent
We worked with Ida to develop and implement our Women's Mentoring Group program.  Ida provided us with invaluable insights and suggestions and delivered a very effective training to all participants. As we ran into challenges with our program along the way, Ida helped us think through different options and gave much-appreciated advice and inspiration.  The program has been very effective in meeting our goals and is a great source of support for our women attorneys.  We have Ida to thank for much of its success!
--  Jennifer L. Rakstad, Mayer Brown